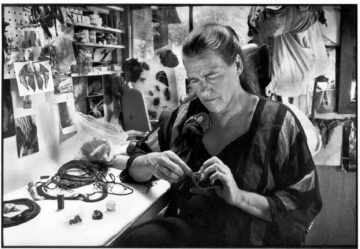 who are you?
Frans beelen, I have been a member of  Zône since 2008. 
where are you from/ where were you born?
I was born and raised in Weert (Limburg).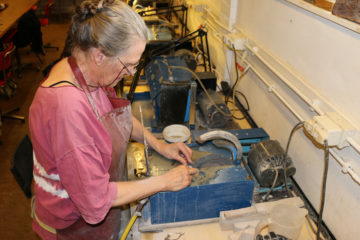 what do you make, and how do you make it?
I make jewelry, with textiles as the main ingredient. This makes my jewelry light and comfortable to wear.  As well as textiles I use other materials such as (semi) precious stones, shells, wood and other found materials, and glass beads. Textiles and beads need to be sewn. As for the stones, I either grind and polish them myself, or leave them purposefully rough to show off their natural gleam and glitter. Often I will saw off the back and edges of the piece of stone I want to use to ensure that it is as light as possible in the jewelry. I often cut the shells to size as well. By polishing only parts of them they can become very special.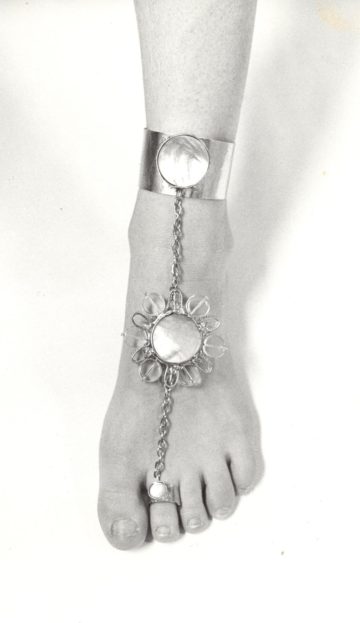 how did you end up on this path?
I have been making and selling my jewelry since 1970. The first pieces I made – in the 1970's – were from metal, for ankles, (upper) arms, head, neck, wrist and fingers. They were large and sturdy and I realized that this made them heavy and therefore uncomfortable to wear. I started to look around for other materials which would be more wearer friendly yet have the same robust effect. After trying wood, leather, and wire I ended up with textiles. My jewelry is striking and colourful, but also easy to wear. I want each piece to be unique, and to have it's own character.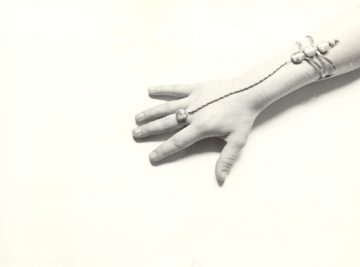 what kind of training do you have?
Originally I trained as a Handicrafts teacher, and I also studied for a year at the Rietveld Academy. I am still learning now as every piece of jewelry I make shows me the way to the next one.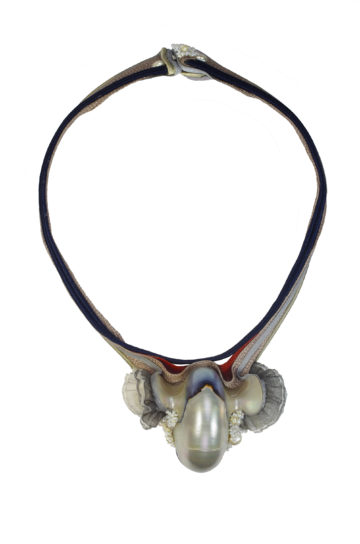 what inspires you?
My inspiration comes mainly from the material itself: colour, shape, structure.. hard/soft.. thin/thick.. transparent/opaque.. rough/smooth.. it is precisely these contradictions that challenge me to form a unity that did not exist before. What also helps is the enormous chaos in my studio: it offers insight to combinations that I would not otherwise think of. Other sources of inspiration are Art Nouveau and ethnic jewelry, as well as furniture, buildings, and nature.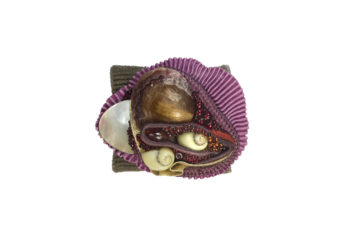 do you do any other paid or unpaid work?
I am now retired, but before that I was a Handicrafts teacher, Creative Therapist, and teacher. I also had a small practise as a supervisor.
.
 
how did you find Galerie Zône?
In 2008 I was asked – through my website – if I would like to become a member of Zône.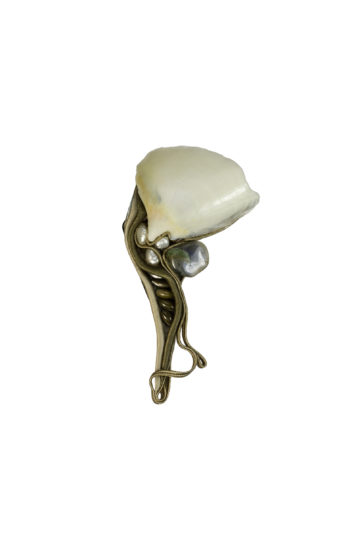 would you like to say something else?
As an artist I enjoy being a member of the Zône association. Through this I have colleague's to spar with. And not unimportant: because there are 11 of us we can run the gallery – we take it in turns to be in the gallery, and as we work in different disciplines  so we attract a varied clientele. Each artist has the opportunity to interact with the customers, but also has time to create new work. I find it an ideal concept! And, as it turns out, a viable one: in January next year Zône will have existed for 30 years!!
Together we can expand our activities in the art world. Through our gallery we can offer other artists the possibility to exhibit their work, and it enables us to participate in, and organize, other events which as an individual would not be possible.