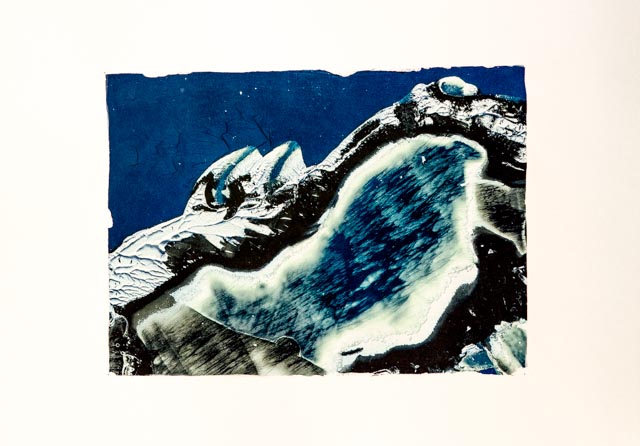 Opening zondag 2 augustus om 14.00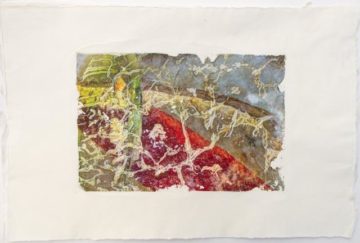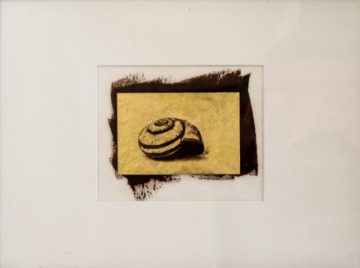 Het werk van Jaap de Raat ontstaat als resultaat van nieuwsgierige onderzoeksdrang. Steeds probeert hij te ontdekken wat er (geweest) zou kunnen zijn, naast of op basis van wat er nu (te zien) is. Zo ontstaat heel divers en gevarieerd werk, soms heel kleurrijk, dan weer 'solo' toon op basis van bijvoorbeeld oude fotoprocessen. Hoewel hij zichzelf al ontdekkend gevormd heeft tot kunstenaar, is de wetenschappelijk opgeleide psycholoog in hem toch nooit ver weg.
Jaap vormt collages uit (delen) van digitale foto's, die hij via oude en moderne print/foto procedés zo mogelijk handmatig op papier of op een andere ondergrond overbrengt.
Handgeschept en duurzaam vervaardigd papier heeft zijn voorkeur omdat er zo werk ontstaat met een uniek karakter door de imperfecties die horen bij zijn bijna ambachtelijke wijze van afwerken.
Steeds is Jaap op zoek naar mooi en zo milieuvriendelijk mogelijk papier en materiaal. Dat vraagt veel uitproberen en geeft soms mooi resultaat. Zo mondde het maken van groentepapyrus uiteindelijk uit in een serie kleurig, abstract werk waarin de interactie van de verschillende vezels te zien is.