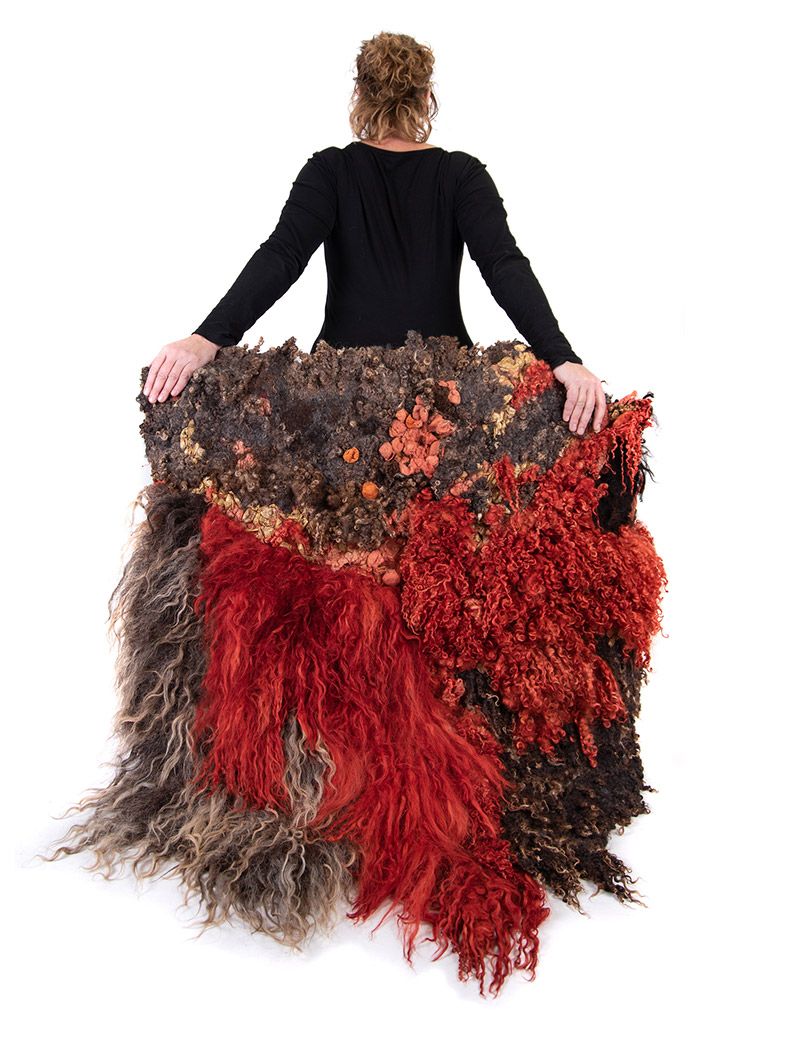 Opening 5 January at 14:00
Textiles are very important in an interior. It gives warmth and atmosphere to a room and also has a positive influence on the acoustics and climate. A personal tapestry will give a room a special appearance. Vivavilt is a company that designs wall panels/cloths for business premises and private individuals, according to the wishes of the customer.
I call these tapestries 'woolscapes', landscapes made of wool. In my designs I allow the originality of each breed of sheep to be expressed. Each breed has its own specific wool and colour nuances. By seeing them next to each other, you get a beautiful overview of the breeds and the different coats. The coats come from the Netherlands, France and the United Kingdom.
…