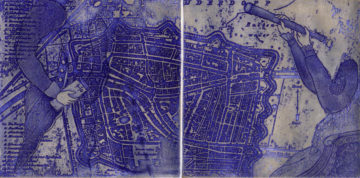 who are you?
Yuriko Miyoshi, Japanese printmaker 
where do you come from/ where were you born?
I was born in Osaka, Japan.
Since 2003 my working base has been the Netherlands from where I continue to extend my printmaking network in Japan and Europe.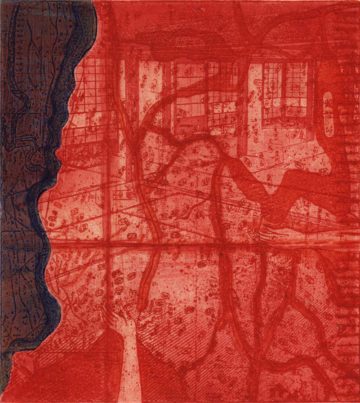 what do you make, how do you make it?
Printmaking, using Japanese paper with several printmakingtechniques. This is mainly etching with copper plate. 'Copy-etching' is my own special special technique but I use it in a very simple way, without using photopolymer film etc.
 
how did you end up on this path / what is your training?
I think the creativeness of several of my relatives rubbed off on me. My grandfather was an architecht. My uncle was an amateur painter. My aunt had worked in dressmaking and had often travelled abroad.
I studied at Tokyo Zokei University (Art and Design) and got a Master's degree at Musashino Art University. I have no experience of being a student at School/Academy/University in the Netherlands, however I received a Fellowship from the Japanese Government Overseas Study Programme for Artists which meant I could carry out my own resarch programme in print studios, public and private libraries and museums in the Netherlands and Germany from 2008 to 2009.
 
what inspires you?
Maps of cities, history, materials, to which I have a connection.  The important point is that I was there; that I heard the sounds of people talking; saw and felt something myself.
Until 2009 I was a member of Printsaurus (an International Print Exchange Association in Japan). As a member, I organized a number of Exchange projects together with other artists, and also participated in several International Print Exchange Exhibitions, in Japan, Korea, Belgium, The Netherlands, France, England, Czech, Lithuania, Estonia, Russia and Portugal. For these projects I visited several towns and when I returned from my travels I always used maps of these places in my work. The title 'A map of Holland 6 (Leiden)' is one of my populer etchings.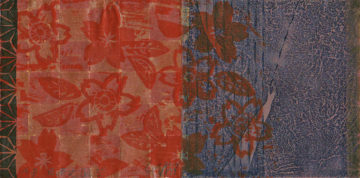 do you do other paid/unpaid work?
In Japan I worked part-time as a technical assistant at the Urban Planning Institute in Tokyo for many years. I also taught etching at an Art school in Tokyo.
Now I am active as a freelance artist trying to live from my art works, travelling many times back and forth between Japan and Europe. Through my demonstrations, workshops and lectures I am introducing Japanese culture such as Moku-hanga (Japanse woodcut) and papermaking to several locations in the Netherland and Belgium. I don't have my own print studio in the Netherlands but I can go to any location to give my workshops, if you are inerested.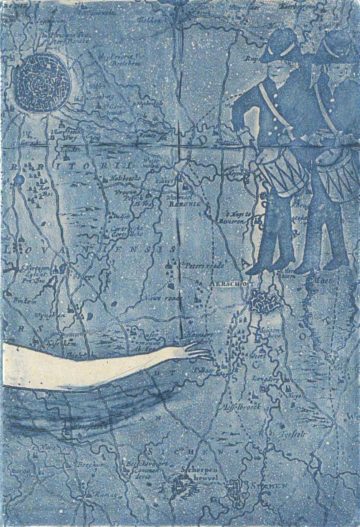 how did you become connected to galerie zone?
Via a member, Dorothy Wedderburn. I met her at the Amsterdam Grafisch Atelier (the old location) and she told me about galerie Zône and said I could ask to exhibit there. My current exhibition, in March 2020, is the fourth time I have shown there! I love the atmosphere and the members artistic works, too.
 
do you want to say anything else?
Thank you for giving me this oppotunity to explain something about my art works. My exhibition in March 2020 is almost at the end.* You can also see the work which is exhibited at Galerie Zône on my page:
 
https://hanga-land.blogspot.com/2020/02/exhibition-march.html
 
* nb the exhibition has been extended until April 30th due to the coronavirus, and can be visited by appointment with the gallery