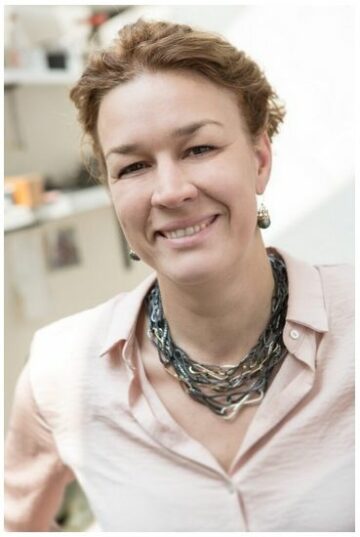 As part of our 30+1 year anniversary, we will be showing the work of a number of different former members this year. This month:
'More is more and less is a bore'. This sentence fits well with the rich work of Sonja Hunefeld. She has been a goldsmith for 18 years, and now has her studio in the center of The Hague. In addition to her own designs and commissioned work, such as wedding rings, she also makes jewelry on request from jewelry brought by the clients. She works under the name 'Odinsky Jewels' and her own collection of jewelry consists of often heavy, robust objects with great refinement, made with traditional, solid techniques. Come see her striking work and fit in with us in the gallery in September!
In het teken van ons 30+1 jarig bestaan, laten wij dit jaar het werk van een heel aantal verschillende oud-leden zien. Deze maand:
'More is more and less is a bore'. Deze zin past goed bij het rijke werk van Sonja Hunefeld. Al 18 jaar is zij goudsmid, met tegenwoordig haar atelier in het centrum van Den Haag. Naast eigen ontwerpen en werk in opdracht, zoals trouwringen, maakt zij ook in opdracht sieraden van door de opdrachtgevers meegebrachte sieraden. Zij werkt onder de naam 'Odinsky Jewels' en haar eigen collectie sieraden bestaat uit vaak zware, robuuste objecten met veel verfijning, gemaakt met traditionele, degelijke technieken. Kom haar opvallende werk zien en passen in september bij ons in de galerie!
ODINSKI | Sonja Hunefeld
Oude Molstraat 9
2513 BA Den Haag
06-22840496
www.odinski.com
www.facebook.com/OdinskiJewels
www.instagram.com/odinski_jewels