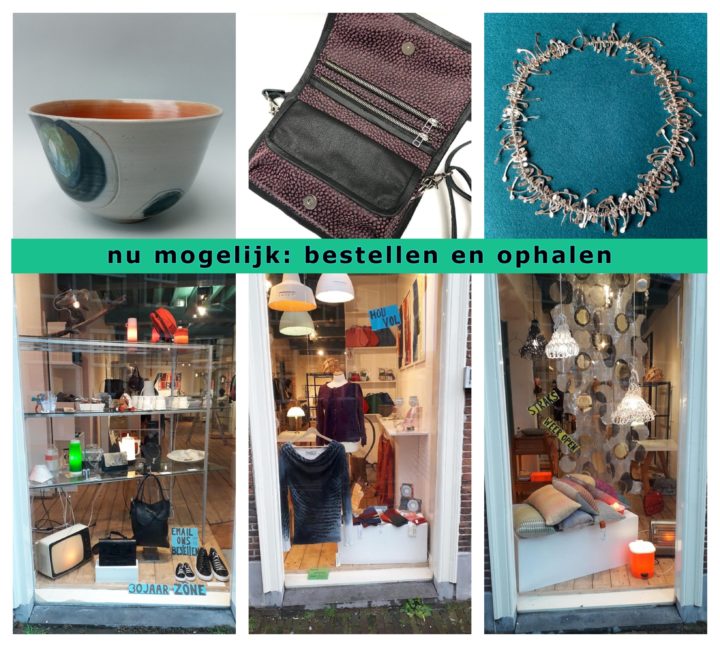 Wilt u de nieuwe expositie bezoeken van Lotje Meijknecht, of het werk zien van onze gast exposant Anne Sey. Bel of mail ons voor een afspraak. 
Heeft u iets moois gezien bij ons in de etalage, op de website of op de facebookpagina? Of heeft u zin in een rondje kunst bij ons in Zône? We mogen u vanaf 3 maart weer binnen verwelkomen en daar kijken wij ontzettend naar uit. En we hopen u ook! 
Van woensdag t/m zondag zijn wij aanwezig van  
14.00-16.00
. U bent dan welkom op afspraak. Bel of mail één van de leden dus even van te voren, of stuur ons een email op 
info@galeriezone.nl
 als u langs wilt komen. U krijgt snel bericht terug. 
Er mogen twee bezoekers tegelijk binnen zijn in de galerie. Graag horen we dan ook of u alleen komt of met zijn tweeën. 
Voelt u zich door deze afspraak overigens niet verplicht om iets bij ons te kopen. Het is net zo vrijblijvend als gewoonlijk! 
NB. Wilt u met één van ons in het bijzonder afspreken, bent u natuurlijk ook op een ander tijdstip welkom in de galerie. 
Voor al uw vragen, overleg en opdrachten,aarzel dan niet om contact op te nemen.
U kunt ons e-mailen op: info@galeriezone.nl , u kunt ook de afzonderlijke leden contacteren. Via deze website zijn al onze contactgegevens te vinden.
Wij maken er iets moois van!
Frida, Dorothy, Frans, Rina, Mark, Claudia, Marlies, Anna, Pauline, Carla en Janna